​​Sarah Wilson
Principal
swilson@fletcheracademy.org

Sarah Wilson has a Bachelor in Early Childhood Elementary Education, a Masters of Business and Administration, and is currently in a Doctoral Program in Educational Leadership. She is joining our CGCS team with over 20 years in educationally experience in a variety of settings.  "Be Bold, Be Brave, Be Courageous" Joshua 1:9
Teresa Bass, A.S.
Secretary/Registrar
tbass@fletcheracademy.org

Teresa Bass is the Registrar at Captain Gilmer Christian School. She has worked at Captain Gilmer since the 2003-2004 school year, where she first assisted as a Teacher's Aide in the Early Childhood Program. When she was younger, she attended Captain Gilmer and graduated from Fletcher Academy. She went on to further her education at Southern Adventist University, where she received an AS degree in Accounting. She has a real heart for the school and a dedication to the mission offered to the students and parents in the community. Teresa spends most of her spare time enjoying her family. Her interests include reading, music, animals, and camping.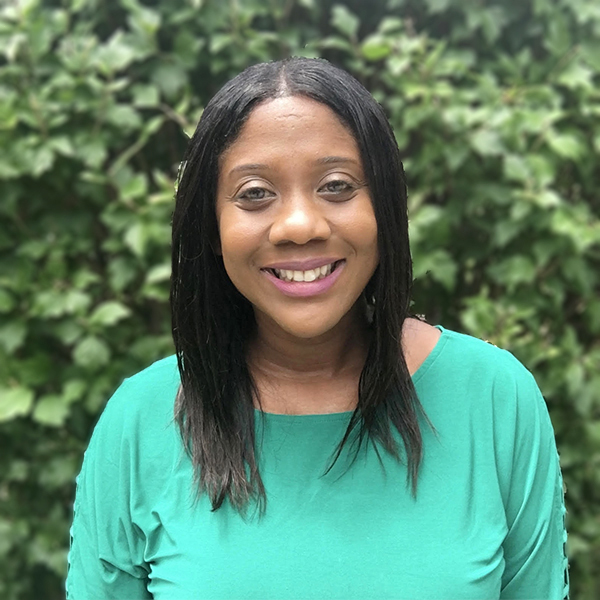 Sharline Bliven, B.S.
Pre-K & Kindergarten
Sharline Bliven has a Bachelor of Science degree in Child Psychology. She has spent over 15 years in classroom teaching, has experience as a Curriculum Specialist, and facilitated workshops on Classroom Management. Sharline enjoys hiking, camping and traveling with her husband and three daughters.

Meredith McKenzie, B.S.
1st Grade
mmckenzie@fletcheracademy.org

Meredith McKenzie has a Bachelor of Science degree in Early Childhood Education. She and her husband are the proud parents of two children, a girl and a boy, both students here at Captain Gilmer Christian School. Meredith is a graduate of Fletcher Academy and moved back to the Fletcher area from South Carolina to teach in our Kindergarten program.
Sheri Baker
2nd/ 3rd Grade Teacher, K-4th Choir & FA Handbells
sbaker@fletcheracademy.org

Sheri Blake received her Bachelor of Science degree in Elementary Education from Southern Adventist University in 1993.  She has been teaching for 13 years - the last several years here at Captain Gilmer Christian School.  She has been involved with directing children's choirs for 24 years along with 9 years of directing handbells or handchime choirs.  She has SDA teaching certification as well as NC state certification and is a member of the International Reading Association.
Mary Beth Hagan, B.S., M.A.
4th Grade 
mhagan@fletcheracademy.org

Mary Beth Hagan is the 4th grade teacher at Captain Gilmer Christian School. Mary Beth has been teaching for over 20 years in various capacities. She has taught all the grades from K-8 at one time or another, has homeschooled her two children through elementary school and taught homeschool enrichment classes. She also taught English for one year at Fletcher Academy before coming back to Captain Gilmer. Mary Beth graduated from Andrews University with a degree in elementary education and she also has a Master's Degree in Curriculum Development. In the summers she is the assistant director for Flag Camp, a summer day camp run by the Arden SDA Church. Mary Beth enjoys traveling, reading, running, hiking, and laughing.
LaQuinta Reed
5th Grade Teacher
lreed@fletcheracademy.org
LaQuinta Reed holds a Bachelor of Science degree in Christian Education.  She joined the CGCS teaching family in 2020 after working at CGCS as a student teacher. Ms. Reed is also an EMT  and has taught for two years.  She enjoys telling children about Christ. She has spent time in other countries like Panama and India. This has widen her view of God and opened her eyes that all children, in the east and west, need to know Jesus as their best friend.
Stephanie Murrill 
5th Grade Teacher
smurrill@fletcheracademy.org

Stephanie Murrill  grew up in Tulsa, Oklahoma.  She received my Bachelors in Elementary Education from Union College in Lincoln, Nebraska.  After college,  she headed back to Oklahoma where I taught in a 4-6th multi-grade classroom for 5 years. She became a stay-at-home mom soon after and enjoyed my time at home with her two little ladies, Rosie, 9 and Kiki, 7.  She relocated to Fletcher in 2011 with her husband, Mark.  She has  taught 1st to 4th grade Art for Captain Gilmer for the last three years and have been private tutoring at CGCS and Title I tutoring at Mills River SDA School for the last two years. In her free time, she loves anything creative and fun like drawing, painting, decorating, music and ice cream—always ice cream.  Finding creative and innovative ways to reach students and preparing them for Heaven and Earth are her main goals.  She is looking forward to working with LaQuinta  to make your child's 5th grade year awesome! 
Melissa McDonald
6th Grade Teacher
mmcdonald@fletcheracademy.orgMelissa McDonald grew up in New Hampshire. Her education began at Kellogg Elementary School, a two room SDA school. For academy, she attended Greater Boston Academy. Later, she went to Southern Adventist University, where she completed her BA in Elementary Education, with Language Arts emphasis and a minor in English. In December of 2004, she and her husband, Jason (born and raised in the Fletcher area) moved to Fletcher, NC. She began working for Henderson County Public Schools in 2005, as a substitute teacher for Clear Creek, Fletcher, Glenn C. Marlow, and Mills River Elementary Schools. In December of 2005, she became the Interim 1st grade teacher at Mills River Elementary. In 2006, she began working at Captain Gilmer as the 3rd grade teacher. In 2009, she transitioned to being a full-time mom to her 2 boys. She also began getting more involved in church ministries by becoming VBS Director, Adventurer Director, and helping in children's Sabbath School departments. As the boys were ready for school, she became their homeschool teacher and continued to educate them through most of their elementary years. Now Melissa is ready to be back at CGCS.
Jeannie Larrabee
7th Grade Teacher
Mrs. Larrabee loves engaging kids in fun, creative and relative lessons! She loves showing the kids how everything they learn about tells them more about God and how He has big plans for their lives! She, herself, is a 12 year graduate of Captain Gilmer and Fletcher Academy! She then received a Bachelor of Science in Elementary Education and a Master of Science Degree in Inclusive Education from Southern Adventist University level courses. Jeannie has taught everything from Pre-School to University level courses. When she is not teaching, Jeannie enjoys hiking, swimming, crafting, cooking, and traveling with her family to National Parks all over America.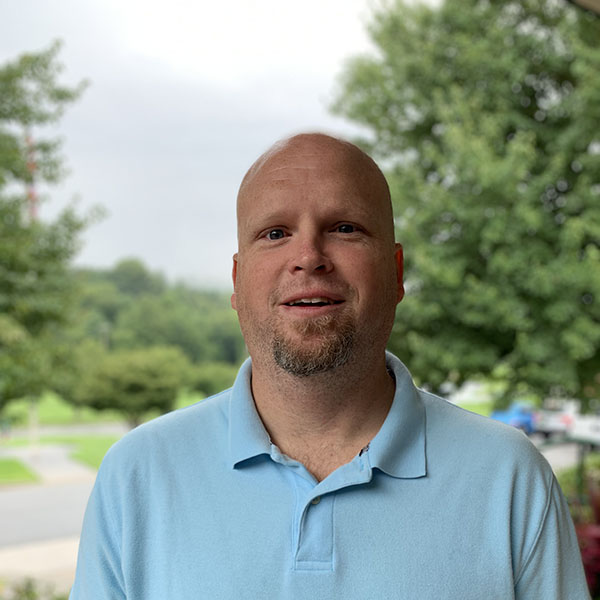 Kevin Johnson, B.A.
8th Grade Teacher
kjohnson@fletcheracademy.org
Mr. Johnson is an eight-year student and graduate of Captain Gilmer. He graduated from Mt. Pisgah Academy and then graduated from Southern Adventist University with a BA in History. He began at CGCS in Fall of 2005. Johnson taught history and was the athletic trainer for one year at Hugh Cummings High School in Burlington, NC. Mr. Johnson is married to Shannon. They have two precious boys named Thomas and Benjamin. He spends his free time playing sports, reading, and spending time with friends. His accomplishments include being the third grade spelling bee champion.
Crystal Earnhardt
Librarian
cearnhardt@fletcheracademy.org
Mrs. Earnhardt has worked in some form of Christian Education for over 25 years. She is the author of seven books, two of which are elementary age level. She is also a regular contributor of Junior Guide Magazine.  She serves our school as a librarian and also an assists in a variety of roles throughout the school.